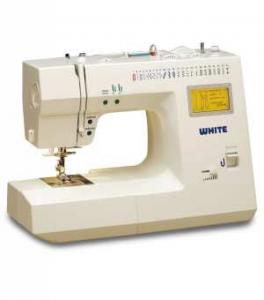 Embroidery is a wonderfully creative pastime, and is also a therapeutic outlet for the often stressful business of living. Shopping for embroidery sewing equipments requires attention to not only machine's hardware specifications but also applicable software functionality, as many equipments come with embroidery design software.

Home sewing often involves sewing projects for home decor, in which one's personality and creative idea are infused into the objects seen and used everyday. In shopping for a home sewing equipments, much consideration should be given to recognized brands, essential functionality, and prices.

Quilting is a method of sewing or tying two layers of cloth with a layer of insulating batting in between. Variety of stitch selections is an important factor in shopping for quilting sewing machines.

Sergers, also called overlock machines, are special sewing machines that trim, stitch, and overcast the edge. When shopping for sergers, consider products of the same brand as the sewing machine being in use.

Smocking is embroidery on the surface of pleats, which are folds in cloth made by doubling the material upon itself and then pressing or stitching them into place. Smocking pleater machines come with different numbers of needle row and should be chosen in accordance with one's sewing project needs.

Knitting is a sewing technique in which parellel courses of threads or yarns are joined to each other by interlocking loops. In choosing a knitting machine, one should pay attention to the way it produce knit, tuck and slip stitches which often distinguishes one machine from another. There is also a wide variety of tools and accessories for hand knitting.

Industrial sewing generally have an emphasis on specific functionality as well as heavy-duty durability. When shopping for industrial sewing equipments, brand reputation becomes a critical factor and attention to detail specifications is important.

Sewing furniture is as important as desks and chairs to an office. There is a wide variety of furniture, from sewing machine cabinet, raiser platform, to height-adjustable chair, that can help make both casual and heavy-duty sewing more fun.
Top Brand Sewing Machines & Accessories: